You've bought a house and everything is and looks brand new. Great! But, eventually, there will come a point where the house will scream for some renovation work and then you'll probably have to deal with a roof replacement or repair. At this stage, finding a right roofing company would be crucial, right?
Well, here's what we suggest when it comes to hiring the best roofing contractor.
CMR Construction & Roofing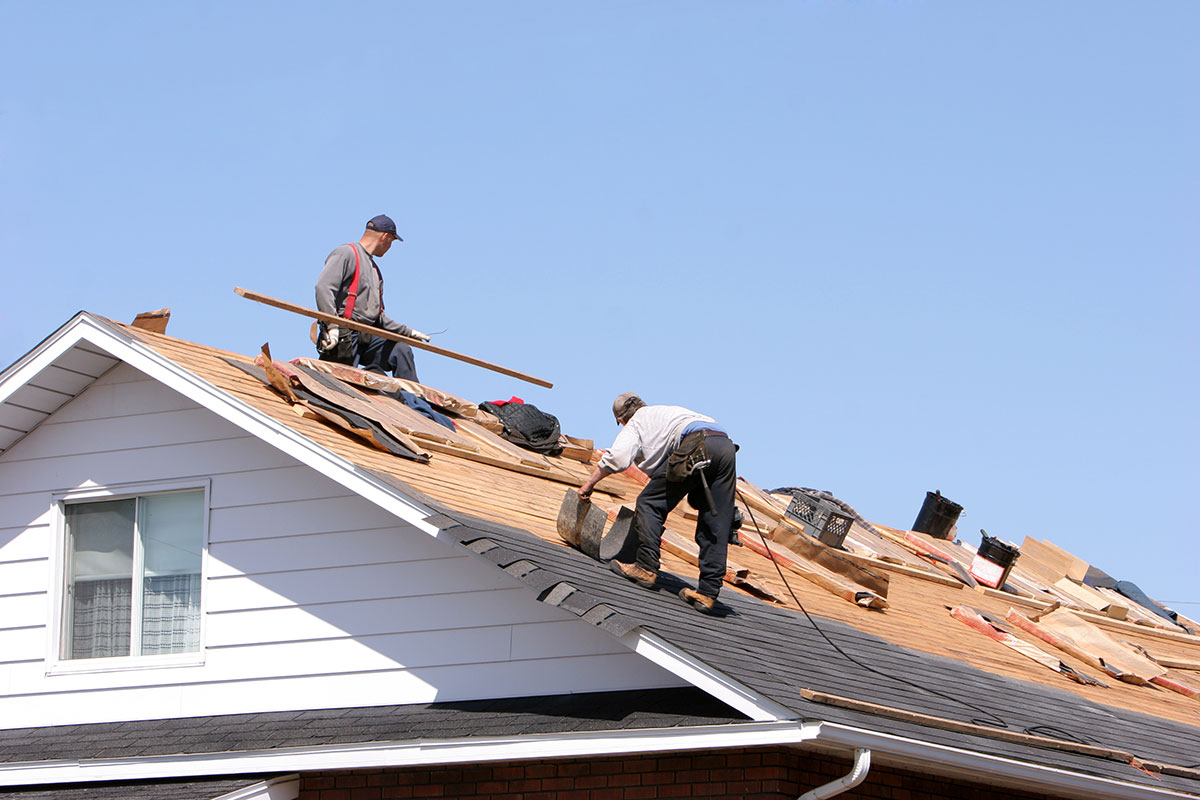 When Speed Matters
Founded in 2002, CMR Construction & Roofing is the 10th-largest roofing company in the United States. Nationally recognized as one of the best historic roofing and storm damage restoration contractor, the company specializes in the construction, protection and preservation of communities as well as historic landmarks. With over 500 employees nationwide, the company takes on both commercial and residential projects of all sizes. Its headquarters is found in Texas but the company is licensed in over 32 American states.
Pros:
From installation to repair or customer service, each of the company's workers is an expert in their specialties.
CMR Construction & Roofing is known for using professional and high-quality equipment and materials to meet the needs of its customers.
The company has earned a good reputation for being able to complete challenging projects as well as meeting tight deadlines.
The company's success is also based on its ability to mobilize within 24 to 48 hours to help in mitigating damage caused by natural calamities.
The company also holds over 35 manufacturer certifications, with an A+ rating with the Better Business Bureau.
With over 30, 000 jobs completed and 10, 000 customers served, the company has the breadth and depth of experience to complete any roofing project.
And, CMR takes great pride in its exemplary performance as well as its outstanding customer service.
Throughout the 20 years, CMR Construction & Roofing has earned hundreds of awards and recognitions. Let's take a look at some of them:
CMR earned the GAF Master Elite® Contractors certificate
Nominated twice for Elite Contractor
Won Contractor of the Year
Became Commercial Roofer of the Year
Was also one of Roofing Alliance's Gold Circle Finalist
Customer Reviews:
"Very professional, does what he says he is going to do , On time for meetings. No pushy sales tactics. So far so good." – From Anonymous
"Very pleased with Mark Burkhalter always return my calls. Took a while to get my roof but that is understandable as soon as my tile came in less than a week my roof was up. To remove the tile they did it in one day so far i am very pleased with CMR and Mark. Thank you." – From Anonymous
"CMR is not an actual roofing contractor. They do all the work and check all the boxes and recommend attorneys to file a case against your insurance company. CMR contracts the actual work to a local roofing contractor. CMR collects all the "insurance winnings" minus the attorney fees. All their office locations are rental office suites. All their phone numbers are answered by 800 operators. No one from CMR will ever return your calls. The only help or lack of will come from the sales person. So its not proper to give CMR a review on their work." – From W.N
"I used CMR to replace my roof, the job was just recently completed and I could not be happier with the result. With a few expected delays due to COVID material shortages and weather, CMR kept me updated and informed along the way and did everything they could in their power to get the job completed. A special thanks to Ben and Stephen for going out of the way on my special requests and making this happen. Very professional and quick to respond!!" – From D.C
"We had an incredible experience with CMR. They were attentive, professional, and helped us out every step of the way." – From Anonymous