As homeowners, we know that owning a home is a major investment that requires ongoing care and maintenance. From routine tasks like cleaning gutters and changing air filters, to more complex projects like installing a new roof or remodeling a bathroom, there are many home services that homeowners may need over the years. These services can come from a variety of sources, including specialized contractors, handymen, and even online marketplaces. But with so many options available, it can be extremely difficult to know where to turn when you need help with a home-related project. In this article, we'll explore some of the most common home services that homeowners may need, and offer tips on how to find reputable providers to help keep your home in tip-top shape.
Plumbing Services
Plumbing issues can range from minor leaks to major pipe bursts that can cause extensive water damage to your home. A professional plumber can handle any plumbing issues, from fixing leaks to installing new pipes and fixtures. Regular plumbing maintenance can help prevent major plumbing problems from occurring in the first place.
Electrical Services
Electrical problems can be dangerous and should always be handled by a licensed electrician. From installing new light fixtures to rewiring your entire home, an electrician can handle any electrical job. Regular electrical maintenance can help prevent electrical fires and other hazards.
HVAC Services
Maintaining and proloning the lifetime of your heating, ventilation, and air conditioning (HVAC) system is crucial to keeping your home comfortable and energy-efficient. An HVAC professional can perform regular maintenance, repair any issues, and install new systems as needed.
Landscaping Services
Maintaining your home's outdoor areas is just as important as maintaining the interior. Landscaping services can include lawn care, tree trimming, and irrigation system installation and maintenance. Regular landscaping maintenance can keep your yard looking beautiful and prevent damage to your home's foundation.
Cleaning Services
Keeping your home clean and tidy is an ongoing task. While some homeowners prefer to do their own cleaning, others may prefer to hire a professional cleaning service to handle tasks like deep cleaning, carpet cleaning, and window cleaning. Regular cleaning can help maintain your home's appearance and prevent the buildup of harmful bacteria and allergens.
Pest Control Services
No one wants to end up with a pest infestation in their home. A professional pest control service can help eliminate pests like rodents, insects, and termites, and prevent future infestations. Regular pest control maintenance can help prevent costly damage to your home and protect your family's health.
Home Security Services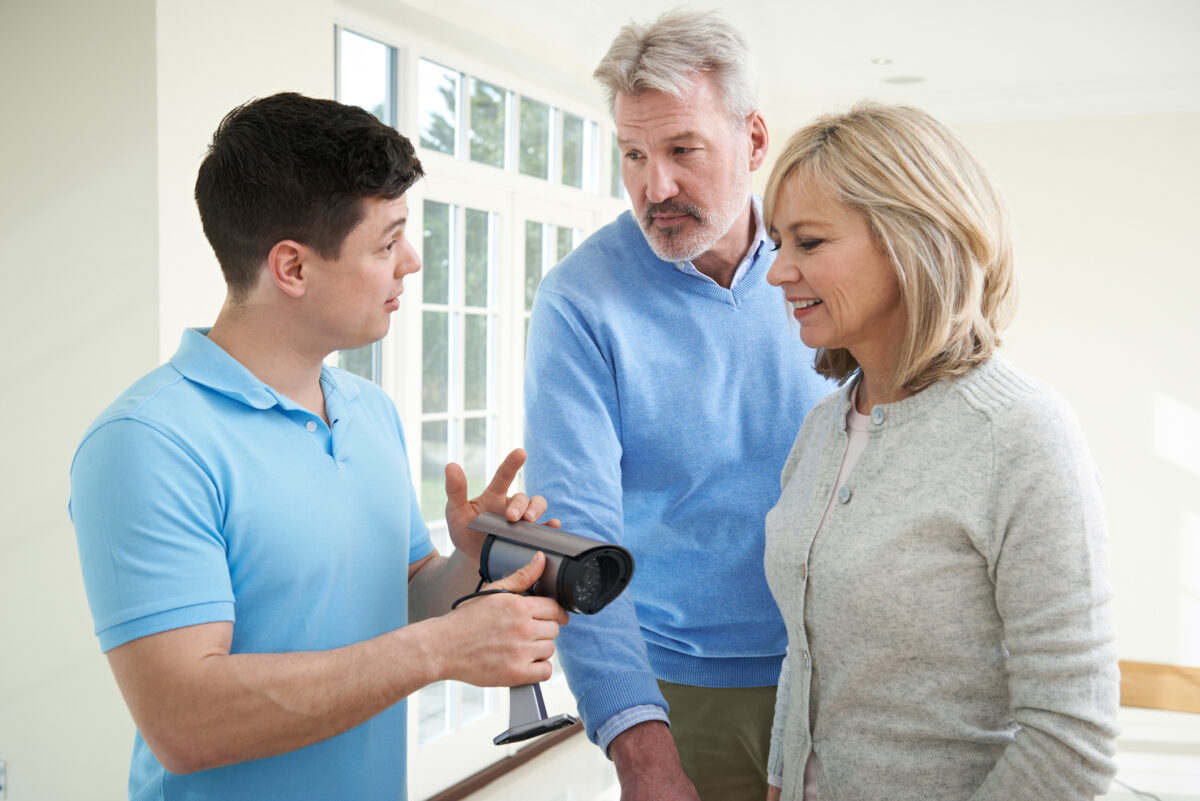 Keeping your home secure is crucial for your family's safety and peace of mind. Home security services can include installation of security cameras, motion sensors, and alarm systems, as well as monitoring services. Regular maintenance and upgrades to your home security system can help ensure it is working properly and effectively protecting your home.
Interior Design Services
If you're looking to update or refresh the look of your home's interior, an interior designer can provide guidance on color schemes, furniture placement, and other design elements. They can also help with the selection and purchase of furniture, fixtures, and other decor.
Moving and Storage Services
Whether you're moving into a new property or just need to store some of your belongings, moving and storage services can help make the process smoother and more efficient. These services can provide packing, moving, and storage of household items.
In conclusion, as a homeowner, there are a variety of home services you may need to maintain and improve your home's condition. From plumbing and electrical work to landscaping and cleaning services, hiring a professional can help ensure the job is done right and prevent costly damage to your home. It's important to research and choose reputable and experienced service providers to ensure the safety and effectiveness of the services provided.